The COMFTABLE is an air cushion seat specially designed with a recessed area to take the pressure off the tailbone and help eliminate back pain to provide hours of soft comfortable seating. With the center being recessed your weight is distributed evenly around the edges and the back of your legs, while still giving you the support you need in the center. The air is distributed from side to side and front to back as you move, eliminating any pressure points on your legs and butt. You can adjust the comfort to your own liking by simply inflating or deflating the seat a bit. The COMFTABLE has an oversized air valve, which makes inflation and deflation a breeze. The COMFTABLE also has a built in drink holder, so you can sit in comfort and keep you drink close at hand.
The COMFTABLE is also designed to be used as a lap table, with the recessed areas providing a place to hold your plate and drink to prevent spilling.
The COMFTABLE folds up into its own carrying case with velcro closure and comes with a carabiner belt clip, which makes it easy to store and easy to take with you. The perfect seat anywhere you go!
Deluxe Air Seat System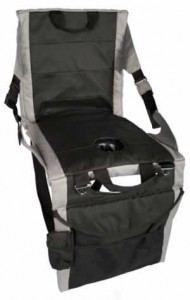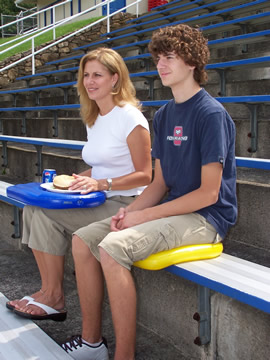 Sit on it as a seat cushion for hours of comfort, use it as a lap table for convenience.
Benefits & Features
Takes pressure off the tailbone and back
Keeps you dry & insulated from damp or cold
Quiet seating area
Adjustable, Compact & Portable
Built in drink holder
A seat or snack table, Cleans easily
Comes with carry case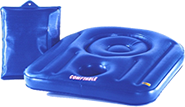 The COMFTABLE is perfect anywhere you go:

Professional – College & Youth Sports
A weekend at the Races
Boating – Canoeing – Kayaking
For Work or at Home
Camping – Backpacking – Hunting
For Tailgating or Snacking
Driving in your Car, Truck or RV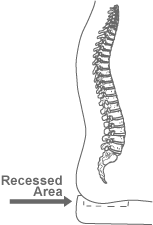 Takes Pressure Off Tailbone & Back