Uses
How many hours a day do you spend sitting in a chair, at home or at work? Now you can take the pressure off your tailbone and back and sit pain free for hours. "Don't just sit, sit COMFTABLE!"
Use the COMFTABLE for camping and RVing. Enjoy lasting comfort while sitting in any type of chair, or enjoy your favorite meal inside the camper or sitting around the campfire.
The COMFTABLE is the perfect seat for traveling. Relieve the pressure on your tailbone and back for those long trips or your every day drive.
Take the pressure off your back and keep your drink close at hand while boating or kayaking. Use it as a lap table while enjoying your lunch along the way.
How much easier and more convenient could it be?
Take the COMFTABLE with you anywhere you go. It comes in it's own carrying case with a carabiner clip to hook on to your belt loop or backpack. Just inflate it when you get there. With the oversized air valve, it takes only 3 to 4 breaths to inflate and you can adjust it for your own comfort. It has a built-in optional drink holder to hold your favorite beverage. With its patented design you can sit in comfort for hours at a time. No more sitting on hard seats or bleachers!
Get one for yourself and one for a friend or relative you care about.
Professional, College & Youth Sports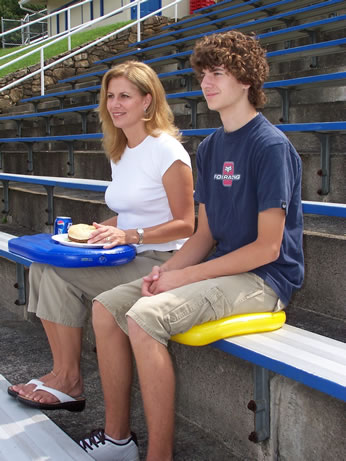 Kayaking & Boating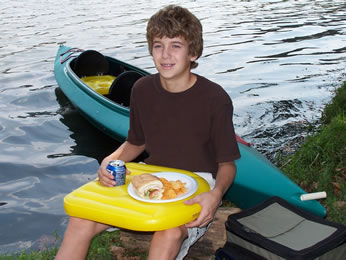 Use at Work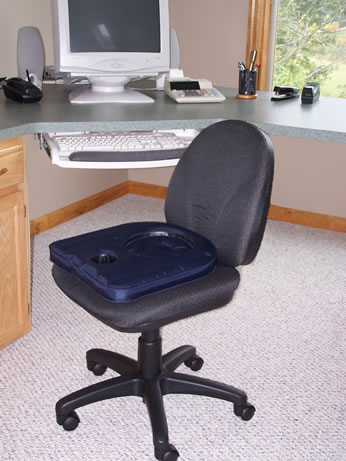 While Driving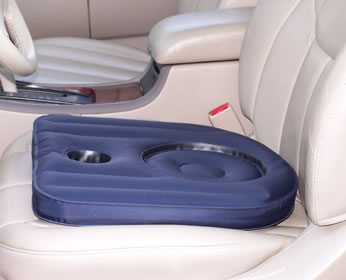 Hunting, Camping & Outdoors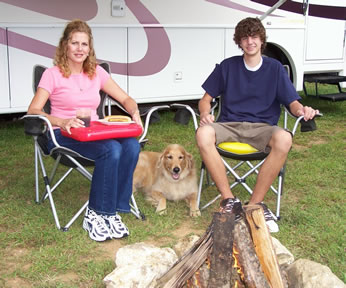 Deluxe Air Seat System
Made of 600d Polyester material with reinforced stitching
Features:
* Adjustable back rest
* Two built in soft side coolers
* Mesh storage pouch
* Phone holder
* Over the shoulder strap
* Carry handle
* May be worn as a back pack
* Adjustable straps secure seat to bleacher
* Removable air seat insert with carry case that can be used separately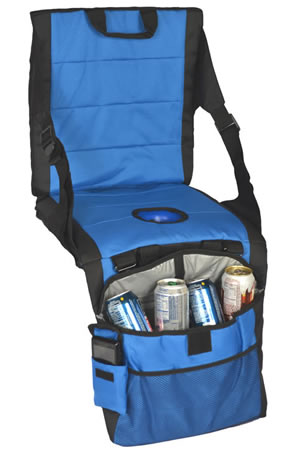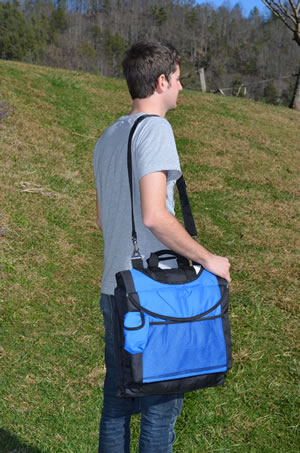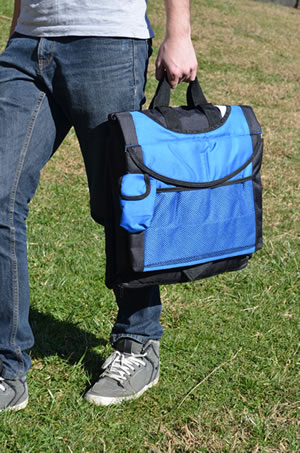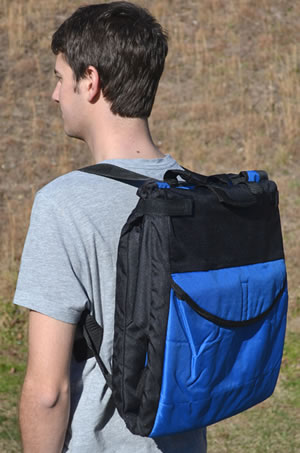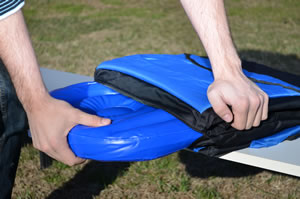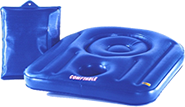 The COMFTABLE is perfect anywhere you go:

Professional – College & Youth Sports
A weekend at the Races
Boating – Canoeing – Kayaking
For Work or at Home
Camping – Backpacking – Hunting
For Tailgating or Snacking
Driving in your Car, Truck or RV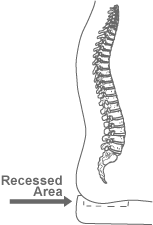 Takes Pressure Off Tailbone & Back